Finally finished this project a couple of weeks ago. I just finished going through the images and getting them up on the site here for everyone to check out.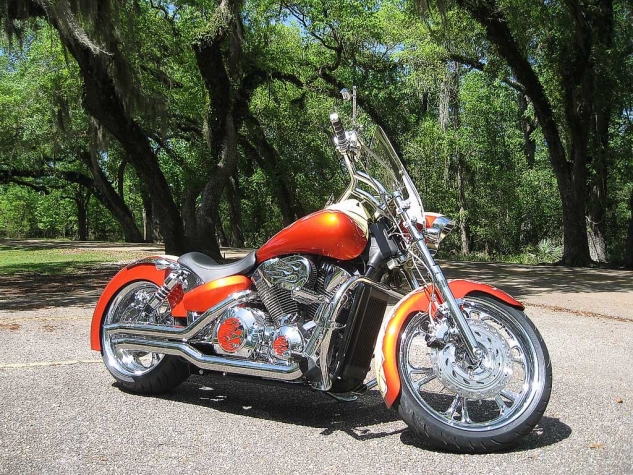 This was a great project to do. It's nice when you find a client who really wants to go the extra mile and not skimp on any details. From paint to chrome to accent lighting everything on this bike is top notch and it really shows.
I'm actually in discussions with a few different magazines right now who might be interested in doing a spread on the bike, so that might be fun. 🙂
The build pictures and parts list are located in the "Projects" section of the website here and if anyone has questions or is interested in chiming in, you can get involved in the discussion on the forums here.
Thanks for checking it out!